An open farm invitation for Sunday 11 June
On Sunday 11 June farms across Britain will open their gates to the public as part of LEAF's Open Farm Sunday event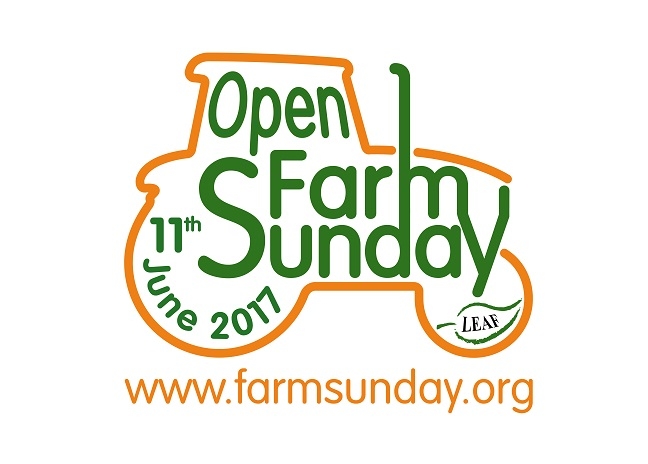 With an aim to educate the British public about the inner workings of UK farms, there's still room for people to sign up according to Rebecca Dawes, event co-ordinator.
Ms Dawes, who also happens to be the Communications and Rural Affairs manager for the Scottish Association of Young Farmers, had this to say about the event in an interview with The Press and Journal:
"For those farmers with diversified enterprises on the farm, for example farm shops or tourism offers, Open Farm Sunday can be invaluable for boosting visitor numbers and creating a promotional opportunity."
Participation is free, Ms Dawes confirmed, and events can be as large or small as participants wish for them to be. "Simple, easy to organise activities can be very effective including a farm self-manned quiz, a farm walk to meet the suppliers or build a scarecrow."
Educating the public to raise awareness—and sales!
The event aims to give the public a positive farm experience—and, according to figures provided by Ms Dawes, it seems to be working. Visitor surveys following the 2016 event showed 91% had a better appreciation of the farming community, whilst 73% said they would now seek out British produce.
In fact, figures show Open Farm Sunday 2016 saw around 261,000 people visit farms across the UK during the event. For those with farm shops or other on-farm enterprises, the boost could be invaluable—not only in immediate sales but to local awareness.
"So thankful for Open Farm Sunday. It has changed my shopping habits."

Quote sourced from LEAF Sharing Successes 2016
The response from farmers has been overwhelmingly positive, with those involved finding the experience 'hugely rewarding' and a 'great way to raise the profile of the business and boost sales' (LEAF Open Sunday 2016 report).
'Events ranged from small farm walks, to large open events, with the biggest attracting over 8,000 visitors over the weekend…On average there were 683 visitors per event.'
Andy Guy, Open Farm Sunday Regional Coordinator for the East Midlands, has written some guidance over on the LEAF blog for those who are interested in hosting but have concerns about health and safety.
Taking part
Those who would like to host an Open Farm Sunday event should contact Ms Dawes on 07792 467730 or ofsrc.scotland@gmail.com.
At Collinson we provide complete feeding solutions to farmers of all sectors. Call 01995 606 451 to chat with a member of our team today.