Banish wet weather P.E. blues with an indoor sports facility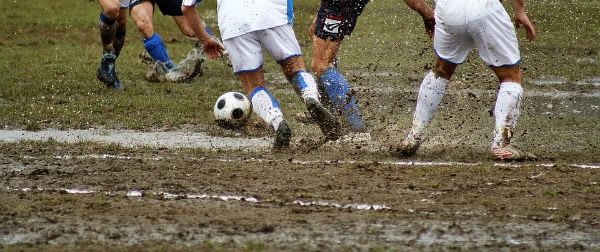 Tensile facilities bring outdoors, in
'Rain ruins game.'
'Weather problems halt match.'
'Rain washes out qualifiers.'
All too common headlines in Britain, aren't they? Never mind the rain in Spain. It's the rain in Dorset that's impressive.
In an effort to quantify the damp days, one individual decided to count the days on which rain fell in Manchester in 2013. He calculated a sodden 193 days—that's 53% of the year.
Of course, Manchester alone is a relatively small sample, but you'd be hard pressed to find a UK-resident who wouldn't confirm a soggy prevailing climate.
The most frequent victim against whom UK showers offend? Sports.
Beating wet weather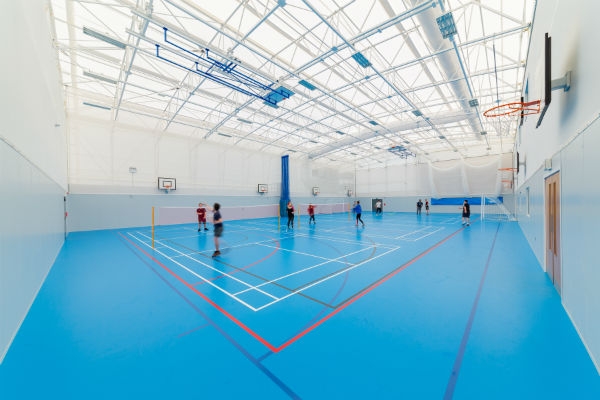 Students at Chauncy School are safe from rain clouds inside their Collinson tensile sports facility
Google 'wet weather P.E.' and you'll find a number of articles offering tips on how to adapt P.E. lessons to account for inclement weather. Add exam season into the mix, and it's small wonder most school examinations are scheduled for the summer months, when a gym takeover will cause the least amount of fuss.
There's some hope for indoor sports—rigging a badminton net across the assembly-cum-sports hall doesn't present too much of a challenge, though the sounds of squeaky trainers coupled with rainfall percussion could see P.E. teachers reaching for the aspirin. It's the grassroots sports for whom rain spells certain doom.
It seems inevitable that football and rugby be relegated to the bench throughout winter months. With summer holidays taking a six week bite out of the warmest portion of the year, there's only a small slice of time in which school teams can practice, and flourish.
An ambient, acoustically controlled sports facility seems like a far-off dream reserved for others, never mind one with an indoor pitch.
Of course, that may be the case with a traditional build. A tensile facility? That's another matter.
Cost effective choice
Tensile construction is cost effective because it uses fewer materials.
The nature of the build means there's less need for concrete footings, with bricks and mortar absent in favour of steel and heavy duty architectural membrane.
Don't worry—there's no compromise on stability. Tensile structures work on geometric principles for a robust framework guaranteed to retain rigidity (in a Collinson structure, anyway. We wouldn't presume to speak for others).
The use of membrane roofing utilises daylight in lieu of artificial lighting, reducing running costs and creating a playing environment that's, well, like being outdoors, only indoors.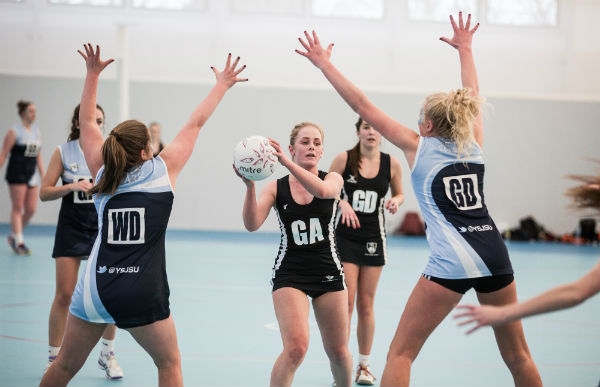 You won't be surprised to learn that we're well versed in tensile, and have created facilities that benefit from acoustic and ambient control—all in the name of sport.
As for football and rugby fields? We've designed and built a number of facilities incorporating indoor 3G pitches. In fact, we're working on one right now.
Courts for all sports
It would be remiss to suggest tennis and netball aren't impacted by wet weather. That's why a number of our structures include international standard courts.
Let's end the tyranny of British weather and give our children sports spaces they can access year round. We don't have a petition—but we do have a brochure.