Collinson Construction Bites: Summer 2017, Education Edition

State of the art sporting hubs
Our design-build team have been busy this month working on two brand new sports facilities for Universities in South Wales and Gloucestershire.
For the University of South Wales, we're constructing an optimum performance-focused rugby and football coaching centre. After breaking ground in early May, the project is on track for completion in the fourth quarter of 2017.
UoSW selected the Challenger™, a tensile facility that will link seamlessly with ancillary accommodation constructed by main contractor, Kier.
They'll be enjoying benefits such as increased natural light exposure and reduced electricity use. Inside, there'll be a state-of-the-art full size 4G football pitch—one of only five in the UK!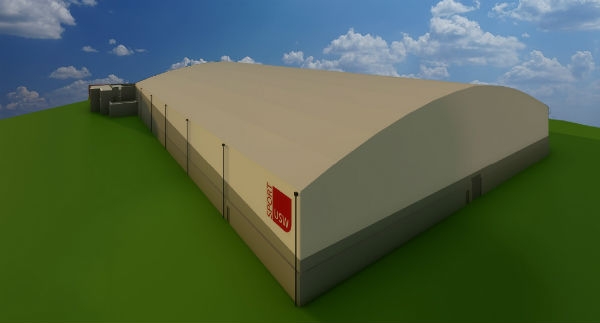 CG image of the brand new addition to UoSW's existing Sport Park
Groundworks commenced in Gloucestershire
As for the University of Gloucestershire, groundworks have now commenced in anticipation of a brand new Challenger+ facility.
We'll be creating a cricket pavilion, ancillary accommodation, and a brand new 12-court sports facility designed to international standard for sports including (but not limited to) badminton and wheelchair rugby.
There will be multiple changing, social, and classroom spaces, as well as kitchen and cafeteria areas.
Groundworks have commenced with the removal of topsoil from the car park and sport building, allowing us to remove subsoil to construction depth and begin to build up. Exciting stuff!
The next step will be to work on the access road.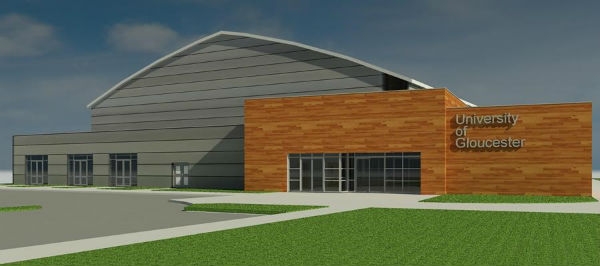 CG image of UoG's 12-court multisport facility
Because pedestrian access may be affected, we've issued a local newsletter to inform residents of possible disruption. We're members of the Considerate Contractors Scheme, meaning we take steps at all stages to make sure local residents are kept informed and any inconvenience is minimised.
Our passion for sustainability also means we've become part of the Construct CO2 initiative at the Gloucestershire site. We'll be monitoring CO2 levels on the project by mapping our supply chain; taking stock of fuel used on plant machinery and utilities; tracking the journeys of site visitors, and recording waste management.
It's important for us to gain a greater understanding of our environmental role, so we can take steps to reduce our footprint for this project and in the future.
At Collinson, we've worked on sport facilities of all shapes, sizes and specifications. All structures are customisable and can be made bespoke to requirement.