Chain and Disc
A Discaflex chain and disc conveyor is a hardwearing robust method of conveying feed, the system can easily include multiple direction changes making it ideal where complex routes are required.

This recirculating system comprises a stainless steel drive unit which houses drive & tensioning wheels and control sensors, feed sits in front of the disc and is pulled through the system.
Find out more about the Chain and Disc
Request further information
Features
j Flexibility to undertake long runs, the maximum length of a single circuit with 4 corners is 350m with a sliding scale up to 24 corners at 250m
j The durable, robust drive, combined with the flexible chain links, enable the system design to incorporate short bends if required
j The hard wearing special alloy steel chain easily moves feed around the system at capacities of up to 1100 kgs per hour
j Hygienic transportation of all feed types, including pellets, mash, blends and home mixed rations
j Discaflow can be connected directly to your feed silo or supplied by a Rotaflex Conveyor
j A simple, easy to use system; feed can be delivered directly to feed dispensers at the touch of a button, or by a preset time control
j The combination of the drive, tensioning wheels and design of the chain and disc enables the incorporation of multiple corners, dependent upon the length of the system
j Stock no longer associate personnel with feeding, allowing you to move freely amongst them
"Excellent service. I have now bought 11 Collinson bins and been impressed with the service each time."

Nigel Clist - Cullompton, Devon

"Build Quality, Company Reputation and the helpfulness of Sales Staff, all excellent."

Coombe Farming - Roundham, Somerset

"I wanted to take the time to let you know what an excellent job your driver did when delivering our new Collinson silo, he was very helpful, very professional and very pleasant, a credit to your company, a high quality service to complement a high quality silo."

Shoby Poultry, Melton Mowbray
We have honed our process to ensure you have a simple, streamlined experience from enquiry to installation

Step 1 - Contact Collinson
If you require a material handling system then give our friendly team a call, a quick chat helps us quickly establish your exact requirements and the best route for your enquiry. Thereâ's no sales waffle, just dedicated and knowledgeable advice.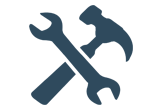 Step 2 - For Parts Only
If you are looking for parts for a new or existing system then you can simply go to our online store, and quickly and easily order parts 24/7. Alternatively, during working hours you can phone our customer service team who will process the order for you, with delivery in an agreed time.

Step 3 - For Systems
Systems can be purchased and installed by Collinson or we have a network of trusted dealers throughout the UK. If a site visit is required, your regional account manager will visit site to discuss your ideas and identify the best solution. We will then submit a detailed quotation and product literature for your consideration.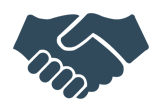 Step 4 - Orders
Once you have placed an order communication is key; we clarify the specification and send you, or if involved your dealer, an acknowledgement for checking. We communicate with all necessary parties though the whole order process, agreeing dates and keeping you informed.

Step 5 - Build Phase
On the agreed installation day, our team conduct a site visit, fitting the system as required. If a dealer is installing your system the parts will be delivered to site either with your silo or via a carrier in time for the installation date.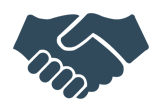 Step 6 - Post Completion
Once your system is up and running and you are feeling the benefit, you can have continued peace of mind that we will always be available to yourself or your installer should you require any support, advice or spares for our products.