Blu'Hox
BPEX Top-Scoring Ad Lib Feeders

These strong, durable feeders are designed for maximum growth in optimum time, with models available for both weaners and finishers.
Blu'Hox is more than just an ad lib feeder. Because water nipples are integrated into the feeder, pigs are provided with fresh water whilst they eat.
Research shows having feed and water available at the same point improves digestion, increases feed intake and aids uniform growth.
Find out more about the Blu'Hox
Request further information
Features
j Harnesses the rooting instincts of pigs for a natural transition from mother to feeder
j Provides feed and water at the same point for improved digestion and intake
j A handy integrated step boosts smaller piglets toward the special weaning nipple
j Anti-waste rim keeps feed and water in the pan, where spilled water mixes into digestible porridge
j 10 individual ad lib feeding spaces around the pan minimises competition and stress
j Round feeders improve social behaviour and increase feed intake, particularly in young pigs
j Adjustable feed flow matches pigs' appetites as they grow, whilst pigs determine their individual intake ad lib
j Models available from wean to 45kg (Blu'Hox Plus 45) and finishers up to 120kg (Blu'Hox Plus 120). Designed for fast and uniform growth.
"Before installing the system I was was feeding 5 kilos of bought in ration but because of the ability to create the right mix this has now reduced to 2 kilos.' Not only this but phase feeding creates a better transition"

Rick Buckle, Buckle Farms, Out Newton near Spurn Head, Humberside

"Very satisfied, would be happy to recommend Collinson to anyone. Had other suppliers bins before but chose Collinson on price & helpfulness of rep."

Phillip Gilman - Newport, Shropshire

"Excellent service. I have now bought 11 Collinson bins and been impressed with the service each time."

Nigel Clist - Cullompton, Devon

"Build Quality, Company Reputation and the helpfulness of Sales Staff, all excellent."

Coombe Farming - Roundham, Somerset
We have honed our process to ensure you have a simple, streamlined experience from enquiry to installation

Step 1 - Contact Collinson
Whether you want a replacement feeder or a complete new feeding solution, give our friendly team a call and a quick chat helps us quickly establish your exact requirements. Theres's no sales waffle, just dedicated and knowledgeable advice.

Step 2 - Arrange a Site Visit and Buying Options
Feeders can be bought direct from Collinson or through our network of dealers. If you're looking for a new approach to your feeding method one of our Regional Account Managers will visit your site to discuss your ideas and specify the best system for your application.

Step 3 - Our Proposal
Once we know exactly what you need, we will send a detailed quotation along with product literature for your consideration. If your system includes a silo, please note all silos are built to order, your Account Manager will give you an accurate lead time to aid planning.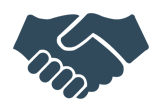 Step 4 - Orders
Once you have placed an order communication is key; we clarify the specification and send a detailed acknowledgment detailing your order for checking. We communicate with you to guide you, and if involved your dealer, through the whole order process, agreeing dates and keeping you informed.

Step 5 - Build Phase
On the agreed installation day, our team attend the site fitting the feeders as required. If a dealer is installing your new feeders, they will be delivered to site either with your silo or via a carrier in time for the installation date.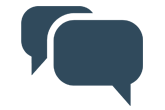 Step 6 - Post Completion
You can have continued peace of mind that we will always be available to yourself or your installer should you require any further support and advice for our products. Always remember many spare parts can be ordered online from our eStore 24/7 for your convenience.