Wood Pellet Conveyors
Ensure Wood Pellets reach the boiler in optimum condition with our conveying systems

Conveying Wood Pellets from the Silo to the boiler is a very important and often overlooked element of a Biomass heating system.
Ensuring that pellets remain in their optimum condition from store to boiler is integral to an efficient heating system. We have utilised our years of experience in bulk feed conveying to provide a straightforward solution to manage this process for wood pellets.
Find out more about the Wood Pellet Conveyors
Request further information
Features
j Centreless Conveyors allow gentle transportation of pellets up to a recommended maximum length of 12m. Our specialist system incorporates a narrower diameter high carbon spiral running in a larger diameter outer Corevex tube to reduce pellet degradation
j Low powered motor provides a slow, steady supply to the boiler
j Digital Speed Controller allows accurate adjustment to conveyor throughputs to comply with site specific requirements
j Collinson can provide a range of electrical controls which can integrate your Boiler Control System or alternatively control your Auger via your BMS system. Liaise with our Biomass specialists to specify the correct controls for your system
j All conveyor parts are available ex stock from Collinson
"I wish to thank you and the team for your immense effort in helping me and my customer to deliver the Silo in such a short period of time.

It is greatly appreciated and the whole project was run with complete and total professionalism from start to finish.

Very rarely do companies make working together so easy, but you guys were a genuine joy to trade with."

Ian King - Branch Manager, Pipe and Climate Center

"It was a pleasure working with Ian and the Team at Collinsons Plc, they were professional and helpful throughout the project.

I appreciated the support I received for both technical and also delivery, they provided a quick response and professional approach to all my enquiries. I would be happy to work with the team at Collinson for any future projects."

Ian Halford - Prefabricated System Manager, BAXI

"Having decided to install a Biomass Boiler we needed a storage and feeding system for the wood pellets. Collinson provided us with all the technical and safety information and have been very helpful throughout the installation process. We were on a large learning process throughout and the advice from Collinson has been invaluable. We would highly recommend Collinson Silos."

Denise Griffiths, Project Co-ordinator, C&C Supplies
We have honed our process to ensure you have a simple, streamlined experience from enquiry to installation

Step 1 - Contact Us
If you require a new Wood Pellet Conveyor then give our friendly team a call. A quick chat helps us quickly establish your exact requirements and the best route for your enquiry. There's no sales waffle, just dedicated and knowledgeable advice.

Step 2 - Proposal
Our Biomass specialists will send out the detailed literature for your consideration. Wood Pellet Conveyors can be purchased direct from Collinson or alternatively from our eStore. If your system includes a silo, please note all silos are made to order, your Account Manager will give you an accurate lead time to aid planning.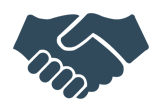 Step 3 - Order
Once you have placed an order communication is key; we clarify the specification and send an acknowledgement detailing your order for checking. We communicate with you to guide you through the whole order process, agreeing dates and keeping you informed.

Step 4 - Build Phase
We prepare your system for dispatch on the agreed date for your installation, alternatively our team attend the site fitting the system as required. If conveyor is part of a system it may be delivered in conjunction with your silo.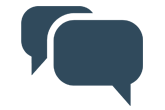 Step 5 - Post Completion
Once you are up and running and feeling the benefit of your new conveyor, you can have continued peace of mind that we are available 5 days a week for help and advice.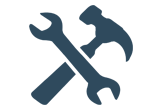 Step 6 - Spares and Repairs
Throughout the life of your system should you require any additional parts or spares our parts department is open Monday to Friday or alternatively from the estore 24/7.