FeedAlert
A high precision weigh and display system, an invaluable tool for effective feed management.

"Never again would i consider buying a new silo without a FeedAlert system to aid feed management on farm"
Tom Kirkwood, KFresh Egg Producers.
Find out more about the FeedAlert
Request further information
Special Features
j The FeedAlert load cells are integrated into a special load cell mounting frame which is designed to replace the structural elements lost from connection to the concrete base and to provide a stable base for the load cell system ensuring the highest load cell accuracy is achieved
j Choose between a 1, 2, 3 or 4 cell system which offer accuracies from 96% with a single or double cell system to greater than 99% with a cell on each leg, Load cells are positioned under the leg of the silo, this minimises the effects of wind, uneven loading/unloading and temperature variations.
j The FeedAlert display can be mounted on the leg of the silo, in the farm office or elsewhere as required.
j For a more intelligent independent system a process controller can be utilised to perform a variety of complex tasks such as batching or electronic feed consumption
j FeedAlert can be ordered as an optional extra on new silos or alternatively it can be easily retrofit by customers to the majority of Collinson silos built since 2003, without the need for any specialist lifting equipment.
j Coming soon - view feed levels remotely from anywhere in the world via a brand new app which is currently in development.
"Yes, we are big supporters of Collinson and would always recommend your products, they are absolute quality."

Neil Moore - Crewe, Cheshire

"I don't think I have ever given such high ratings before to a supplier. Ian was with us within hours of the initial contact and he 'managed' the order process for us. I have no hesitation in recommending Collinson to others."

Bob Clark - Hesket New Market, Cumbria

"Excellent service. I have now bought 11 Collinson bins and been impressed with the service each time."

Nigel Clist - Cullompton, Devon
We have honed our process to ensure you have a simple, streamlined experience from enquiry to installation

Step 1 - Contact Collinson
If you are wanting to monitor feed usage for any reason give our friendly team a call and a quick chat usually helps us quickly establish your exact requirements. There's no sales waffle, just dedicated and knowledgeable advice.

Step 2 - Arrange a Site Visit and Buying Options
Weighers can be bought direct from Collinson or through our network of trusted dealers. If your weigher is part of a bigger system one of our Regional Account Managers can visit your site to discuss your ideas and specify the best system for your application.

Step 3 - Our Proposal
Once we know exactly what you need, we will send a detailed quotation along with product literature for your consideration. If your system includes a silo, please note all silos are built to order, your Account Manager will give you an accurate lead time to aid planning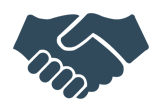 Step 4 - Orders
Once you have placed an order communication is key; we clarify the specification and send a detailed acknowledgment detailing your order for checking. We communicate with you to guide you, and if involved, your dealer, through the whole order process, agreeing dates and keeping you informed.

Step 5 - Build phase
On the agreed installation day, our team attend the site fitting the system as required. If a dealer is installing your system the parts will be delivered to the site either with your silo or via a carrier in time for the installation date.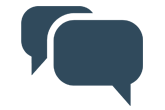 Step 6 - Post Completion
You can have continued peace of mind that we will always be available to yourself or your installer should you require any further support and advice for our products, always remember many spare parts can be ordered online from our eStore 24/7 for your convenience.