Tip Batch Weigher
Tip batch weighers are based on the continuous batch weighing system where the material flows constantly through the weigher at a given capacity.

This method of weighing is based on the old age principle of establishing a physical balance between the batch weighed out and the weigher setting, ensuring optimum accuracy.
Whatever method of feeding you prefer the tip batch weigher ensures you will always know what has been fed.
Find out more about the Tip Batch Weigher
Request further information
Special Features
j The weighers are of simple, sturdy construction and this in conjunction with reliability of operation makes the individual models suitable for a range of applications
j Whether you choose unlimited feeding or ration the feed, a simple re-settable cumulative pulse counter on the weigher offers an accurate weight based control, a pulse being a single tip of a preset weight
j The counter records how many pulses/batches have been processed by the weigher, an additional remote pulse counter can be located in an office if required
j If you prefer to save on feed costs by home mixing, a tip control unit for up to 5 conveyors can be utilised; the control is programmed with a quantity of tips for each individual conveyor. Once started, the control works through each conveyor stopping after the last
j The optional tip batch weigher enclosure can be located internally or externally includes a with handy chute for adding medicated feeds
"Yes, we are big supporters of Collinson and would always recommend your products, they are absolute quality."

Neil Moore - Crewe, Cheshire

"Very friendly & down to earth staff. I would recommend your company to anyone who asked me 100%. Thank you for a very satisfactory service."

Angela Bailey - Stoke on Trent, Staffordshire

"I wanted to take the time to let you know what an excellent job your driver did when delivering our new Collinson silo, he was very helpful, very professional and very pleasant, a credit to your company, a high quality service to complement a high quality silo."

Shoby Poultry, Melton Mowbray
We have honed our process to ensure you have a simple, streamlined experience from enquiry to installation

Step 1 - Contact Collinson
If you are wanting to monitor feed usage for any reason give our friendly team a call and a quick chat usually helps us quickly establish your exact requirements. There's no sales waffle, just dedicated and knowledgeable advice.

Step 2 - Arrange a Site Visit and Buying Options
Weighers can be bought direct from Collinson or through our network of trusted dealers. If your weigher is part of a bigger system one of our Regional Account Managers can visit your site to discuss your ideas and specify the best system for your application.

Step 3 - Our Proposal
Once we know exactly what you need, we will send a detailed quotation along with product literature for your consideration. If your system includes a silo, please note all silos are built to order, your Account Manager will give you an accurate lead time to aid planning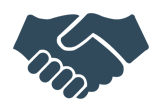 Step 4 - Orders
Once you have placed an order communication is key; we clarify the specification and send a detailed acknowledgment detailing your order for checking. We communicate with you to guide you, and if involved, your dealer, through the whole order process, agreeing dates and keeping you informed.

Step 5 - Build phase
On the agreed installation day, our team attend the site fitting the system as required. If a dealer is installing your system the parts will be delivered to the site either with your silo or via a carrier in time for the installation date.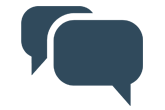 Step 6 - Post Completion
You can have continued peace of mind that we will always be available to yourself or your installer should you require any further support and advice for our products, always remember many spare parts can be ordered online from our eStore 24/7 for your convenience.