Cable and Disc
Daltec cable and disc conveyors are hardwearing robust systems, designed to work day in and day out.

System design can accommodate complex layouts with the ability for multi directional changes, which are easily achieved with the unique friction method of the drive unit which importantly gives an even distribution of the pulling force providing a durable, low maintenance system.
Find out more about the Cable and Disc
Request further information
Features
j The drive unit creates an evenly distributed pulling force on the discs and the cable for a more gentle pull, resulting in a longer cable life
j High quality steel cable, is easily and gently pulled around the system minimising any wear and tear on critical components for a low maintenance, reliable system
j More complex systems can be undertaken by incorporating additional drives in a single feed line to increase the system length to a maximum of 600meters incorporating up to 30 bends
j Feed can be quickly delivered to feed dispensers at the touch of a button, the system can be automated to suit your feeding regime
j The simple yet intelligent control unit constantly monitors the actual speed/movement of the cable, any reduction in speed provides an early alarm facility
j The design of the Daltec conveyor enables a system to be easily rerouted or extended with an additional drive unit at a later date for complete versatility
"We had a delivery of a country silo today. We are writing to thank you for not only a quality product, but the amazing customer service given to us by your delivery driver. Not only was he helpful, well informed and polite, he should be commended on his level of service and please pass on our thanks to him. Thank you again."

Colin and Debbie Noble - Bressingham, Norfolk

"Collinson made the whole process so easy! Pete (Regional Sales Manager), came out to see us which was so helpful, he really knew his stuff and knew which bin would be right for us. We've had the bin for 6 weeks now and I can honestly say I'm thrilled, it fits the job perfectly and its top quality. I would have no hesitation in recommending Collinson to anyone."

Andrew Jolly - Preston, Lancashire

"Excellent service. I have now bought 11 Collinson bins and been impressed with the service each time."

Nigel Clist - Cullompton, Devon

"Since our silo was installed on the farm over a month ago, we have been more than pleased with its design & performance. We would also like to thank Mr Ian Wormleighton (Regional Account Manager) for his advice and good customer care. Thank you very much."

Angus Lisk - Rhos Ghos, Anglessey
We have honed our process to ensure you have a simple, streamlined experience from enquiry to installation

Step 1 - Contact Collinson
If you require a material handling system then give our friendly team a call, a quick chat helps us quickly establish your exact requirements and the best route for your enquiry. There's no sales waffle, just dedicated and knowledgeable advice.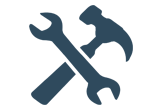 Step 2 - For Parts Only
If you are looking for parts for a new or existing system then you can simply go to our online store, and quickly and easily order parts 24/7. Alternatively, during working hours you can phone our customer service team who will process the order for you, with delivery in an agreed time.

Step 3 - For Systems
Systems can be purchased and installed by Collinson or we have a network of trusted dealers throughout the UK. If a site visit is required, your regional account manager will visit site to discuss your ideas and identify the best solution. We will then submit a detailed quotation and product literature for your consideration.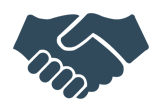 Step 4 - Orders
Once you have placed an order communication is key; we clarify the specification and send you, or if involved your dealer, an acknowledgement for checking. We communicate with all necessary parties though the whole order process, agreeing dates and keeping you informed.

Step 5 - Build Phase
On the agreed installation day, our team conduct a site visit, fitting the system as required. If a dealer is installing your system the parts will be delivered to site either with your silo or via a carrier in time for the installation date.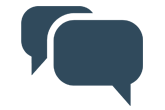 Step 6 - Post Completion
Once you are up and running and feeling the benefit of your new system, you can have continued peace of mind that we will always be available to yourself or your installer should you require any further support and advice for our products.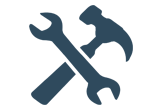 Step 7 - Spares and Repairs
Throughout the life of your conveying system, should you require any spare parts our parts department is available Monday to Friday or you can order through our eStore 24/7. If you require enhanced support, many of our trained dealers offer a full support package with 24/7 cover.