Centreless Conveyors
Rotaflex™ conveyors deliver feed precisely where you need it, taking the effort out of feed distribution. An extensive range of modular components makes system design simple.

Rotaflex™ can be assembled in an array of configurations giving great versatility. For extended length, networks of branch conveyors can be constructed and multiple conveyors can pick up from the same silo or multiple silos. Collinson Rotaflex™ conveyors are extremely reliable in operation and will give years of daily service, reducing your labour requirement.
Find out more about the Centreless Conveyors
Request further information
Features
j Rotaflex can accommodate throughputs from 1.3 to 5.4 tonnes per hour, so conveyor size is selected based upon your requirements
j With this simple, easy to use system, feed can be delivered directly to feed dispensers at the touch of a button, or by a preset time control
j Choose from a range of Corevex tubes available for standard products or upgrade to steel bends for guaranteed longevity for more abrasive materials
j Your stock will no longer associate personnel with feeding, allowing you to move freely amongst them
j Range of electrical controls available to suit your specific feeding regime
"Very satisfied, would be happy to recommend Collinson to anyone. Had other suppliers bins before but chose Collinson on price & helpfulness of rep."

Phillip Gilman - Newport, Shropshire

"Yes, we are big supporters of Collinson and would always recommend your products, they are absolute quality."

Neil Moore - Crewe, Cheshire

"First class job and 1st class service. Many thanks to your team."

Nick Parker - Nick Parker, Twyford, Hampshire

"Build Quality, Company Reputation and the helpfulness of Sales Staff, all excellent."

Coombe Farming - Roundham, Somerset
We have honed our process to ensure you have a simple, streamlined experience from enquiry to installation

Step 1 - Contact Collinson
If you require a material handling system then give our friendly team a call, a quick chat helps us quickly establish your exact requirements and the best route for your enquiry. There's no sales waffle, just dedicated and knowledgeable advice.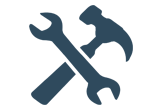 Step 2 - For Parts Only
If you are looking for parts for a new or existing system then you can simply go to our online store, and quickly and easily order parts 24/7. Alternatively, during working hours you can phone our customer service team who will process the order for you, with delivery in an agreed time.

Step 3 - For Systems
Systems can be purchased and installed by Collinson or we have a network of trusted dealers throughout the UK. If a site visit is required, your regional account manager will visit site to discuss your ideas and identify the best solution. We will then submit a detailed quotation and product literature for your consideration.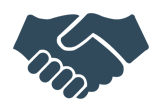 Step 4 - Orders
Once you have placed an order communication is key; we clarify the specification and send you, or if involved your dealer, an acknowledgement for checking. We communicate with all necessary parties though the whole order process, agreeing dates and keeping you informed.

Step 5 - Build Phase
On the agreed installation day, our team conduct a site visit, fitting the system as required. If a dealer is installing your system the parts will be delivered to site either with your silo or via a carrier in time for the installation date.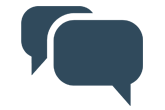 Step 6 - Post Completion
Once you are up and running and feeling the benefit of your new system, you can have continued peace of mind that we will always be available to yourself or your installer should you require any further support and advice for our products.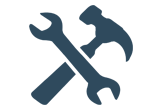 Step 7 - Spares and Repairs
Throughout the life of your conveying system, should you require any spare parts our parts department is available Monday to Friday or you can order through our eStore 24/7. If you require enhanced support, many of our trained dealers offer a full support package with 24/7 cover.