TriStor™ Snacker
CENTRE DISCHARGE

If you store feed in bags, big bags or in open storage, TriStor™ is a low cost, smaller capacity silo which provides an excellent opportunity to move to a hygienic storage solution.
The Snacker model, with a 55° discharge cone is ideal for storing free flowing pelleted products and wholegrains. The snacker chute on the silo makes light work of filling front end loaders, buckets and bags and comes in 2 economical sizes, storing 4.8 or 7.6 tonnes of pellets
Available for customer collection or delivery via a third-party haulier
Contact the sales team to find out more - 01995 606 451
Find out more about the TriStor™ Snacker
Request further information
Features
j Save on delivery charges and collect in kit form from Collinson or a local hub for final on site assembly
j The design of this clever leg structure allows you to easily fit barrows, front end loaders and snackers under the telescopic chute
j Moving to bulk storage enables you to reduce manual handling and store feed hygienically in a rodent free environment
j To ensure a long life all Tristor silos are available in a Galvanised or choice of 3 Plasteel™ finishes. Plasteel colours can be selected to match your buildings, fit in with the surroundings or to comply with the requirements of the local planning authority; this finish also adds an additional protection layer in coastal locations
j Viewing windows in the body and cone of the silo enable you to easily keep an eye on feed levels
j The FloView Safety Clean panel fitted in the lower cone provides a visual aid to check the flow of the feed and also provides a safe, ground level access point ideal for cleaning your silo
j These handy smaller silos are great for storing winter feed but can also be used for other feed types or overflow storage at other times of the year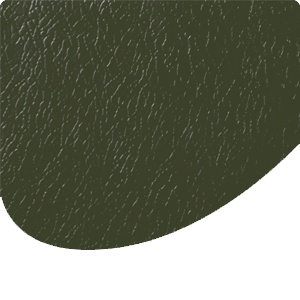 Juniper Green
BS 12B29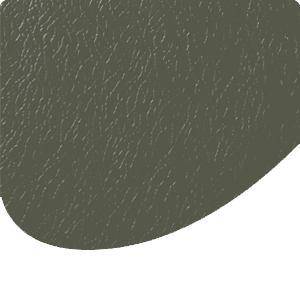 Olive Green
BS 12B27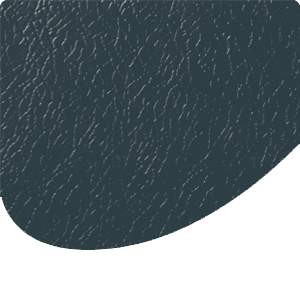 Slate Blue
BS 18B29
"We had a delivery of a country silo today. We are writing to thank you for not only a quality product, but the amazing customer service given to us by your delivery driver. Not only was he helpful, well informed and polite, he should be commended on his level of service and please pass on our thanks to him. Thank you again."

Colin and Debbie Noble - Bressingham, Norfolk

"Collinson made the whole process so easy! Pete (Regional Sales Manager), came out to see us which was so helpful, he really knew his stuff and knew which bin would be right for us. We've had the bin for 6 weeks now and I can honestly say I'm thrilled, it fits the job perfectly and its top quality. I would have no hesitation in recommending Collinson to anyone."

Andrew Jolly - Preston, Lancashire

"Usual impressive service – well done!"

John Reeve - Middlesbrough, Cleveland

"Yes, we are big supporters of Collinson and would always recommend your products, they are absolute quality."

Neil Moore - Crewe, Cheshire

"We were very impressed with your sales staff's knowledge & speed at dealing with our enquiry. The auger system was fitted on time & very smartly by your fitter, we were very impressed throughout. We chose Collinson after using the same Collinson feed bin over 30 years, the same one the auger has just been fitted too. Thank you."

H & JE Watson - Ulverston, Cumbria

"Since our silo was installed on the farm over a month ago, we have been more than pleased with its design & performance. We would also like to thank Mr Ian Wormleighton (Regional Account Manager) for his advice and good customer care. Thank you very much."

Angus Lisk - Rhos Ghos, Anglessey
We have honed our process to ensure you have a simple, streamlined experience from enquiry to installation

Step 1 - Contact Us
If you require a new smaller capacity silo then give our friendly team a call. A quick chat helps us quickly establish your exact requirements and your regional account manager will send out the Datasheets for your consideration. There's no sales waffle, just dedicated and knowledgeable advice

Step 2 - Proposal
TriStor can be purchased direct from Collinson or through our network of trusted feed firms and dealers. Supplied semi assembled for ease of transport so you can choose whether you wish to collect from Collinson, various Hubs around the UK or have the TriStor™ delivered to you by haulier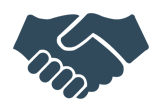 Step 3 - Order
Once your order has been placed, our logistics manager will send an acknowledgement detailing your order along with a TriStor™ product file which contains important information about the silo. Collinson or the Hub operator will contact you to arrange a convenient delivery / collection date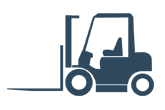 Step 4 - Your Responsibility
Before your silo arrives on site, it is your responsibility to make sure the concrete base has been down for 2 weeks and is built to the specification supplied in the product file. Please note forklifts are required on site for offloading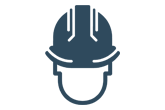 Step 5 - On Site Assembly
Final on site assembly of the TriStor™ is the responsibility of the customer. Step by step instructions are provided, however, if you need any help or advice during the build we are always happy to help over the phone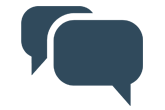 Step 6 - Post Completion
Once you are enjoying the benefits of your new TriStor™, you can have peace of mind that we will always be available should you require any further support and advice. Should you require any additional parts or spares, Customer Service is open Monday to Friday or order through the estore 24/7
After a long, long life Collinson Silos are 100% recyclable
All our Silos are manufactured from Galvanised steel, so after a long, long life, you have our assurance that your silo can be 100% recycled, helping to reduce landfill and save our environment.
We provide a range of optional extras to personalise a silo to suit your project needs
From assisting with silo filling, improving feed flow and providing alternative discharge options, Collinson have an optional extra to suit your every need. Here are just a few of the more common solutions which can be chosen to complement your new silo or ordered retrospectively from our eStore.
Extension Filler Pipes

Extension filler pipes allow silos to be sited where vehicular access is restricted. When choosing the site for your silo extension filler pipes allow total flexibility; they are ideal where you simply wish to create a centralised filling point for ease of delivery or in the case of high health sites extension fillers may be utilised so filling of the silos can be undertaken from a perimeter point, removing the need for delivery vehicles to enter the site.

Silo Tip

The SiloTip filling attachment can be incorporated into any County Range silo, increasing versatility with the option of filling the silo using your front end loader or tractor bucket Dependent upon the height and reach of your bucket the SiloTip attachment can be incorporated into any County Range Silo. Great news for existing Collinson customers, SiloTip is available for retrofitting into your existing County Silo

Safety Clean Plus

SafetyClean Plus is an extra discharge from the cone of the silo giving added flexibility to your feeding arrangements by allowing feed to be discharged from the cone of silo whilst also having a main conveyor discharge. All new silos now come with the FloView™safety clean panel as standard giving a reassuring visual check on the feed flow activity inside the silo. Upgrade to the FV-SafetyClean Plus to enable you to draw feed from the gravity discharge should you need to feed by hand in any emergencies. Good news for existing customers, both the FloView and the FloView plus safety clean panel can be retrofitted into existing Collinson Silos.

Cyclone Dust Collector

The Cyclone connects to the silo exhaust via the integrated bend which fits into the exhaust pipe to collects the dust that would normally escape during pneumatic filling, increasing your site bio-security by reducing the risk of diseased birds and vermin being attracted to your site.


Prevents waste, saving you money; feed dust can be collected and re-used
Improves onsite biosecurity measures, reducing TB and similar diseases
Easy to empty - Because the Cyclone is positioned at height, it's straightforward to empty. Just wheel a barrow underneath, pull the handle to operate the slide, this will release any collected dust for
later use

Space-saving design - the Cyclone stays "out of the way" by mounting on the silo leg. Plus, it utilises the silo's pressure relief valve instead of requiring it's own.
Less evidence of badgers and birds onsite, improving biosecurity
Dust collection in the silo ensures a cleaner working environment around the silo